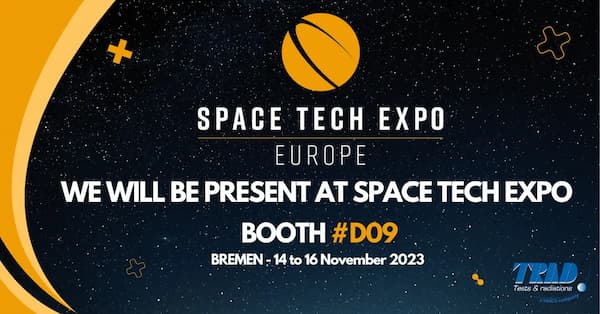 We are present at Space Tech Expo Europe!
For over 25 years, we have been developing our know-how in the field of radiation, with the goal of meeting your needs to minimize the effects of radiation. How do we do this? By innovating in radiation testing, developing our own software solution and offering a catalog of "Space ready" COTS verified and tested by us and ready to integrate your projects.
Every year, Space Tech Expo Europe provides an opportunity to organise B2B meetings.
You can now pre-book your B2B meeting with Christian Chatry (CEO) and Lucas Bourgela (Business engineer) at this address: https://www.spacetechexpo-europe.com/whatson/b2b-matchmaking-service
Come see us at Occitanie Region area   Our experts will be delighted to show you our unique know-how in the effects of radiation and how we can assist you in better predicting and minimizing the effects of radiation according to your project needs.
Stay tuned for updates on our participation. See you there!
No related posts found